By presidential decree, I am one of the best drivers in the state of California. Wait, what?? Before you call bullshit stop reading this, there is actually an element of truth to this. Let me explain.
Two weeks ago, I drove one of the vans in President Obama's motorcade during his trip to Silicon Valley. I had always figured all those drivers were cops or Secret Service officers (and several are), but when he is traveling outside of DC his advance team also solicits volunteers to drive around his entourage of staffers and reporters. Through a friend of a friend of a friend (gotta love network effects), I was offered the chance  to participate. 
After signing up and getting my "driver clearance," I received instructions to show up at the Fairmont Hotel in San Jose on Thursday afternoon. Two of my classmates (one of which was the source of the connection) and I rode down together and began our short stint as part of the Obama team. 
After getting our initial briefing there, we headed to Moffett Field, where Air Force One would arrive.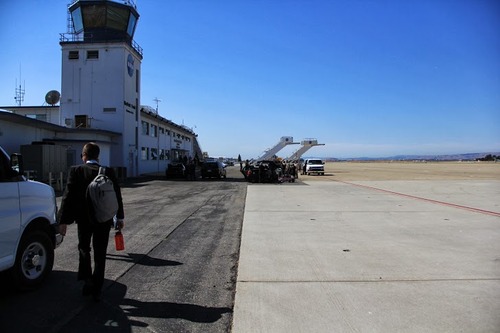 While waiting, we got to check out Obama's ride, nicknamed "the beast." Needless to say, these two black Cadillacs were pretty sweet.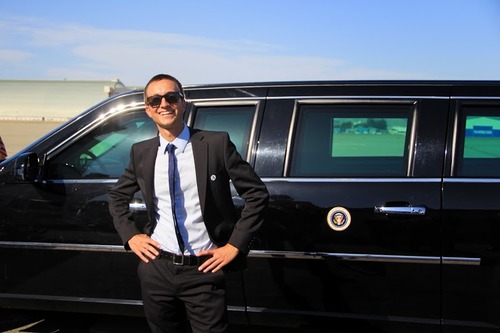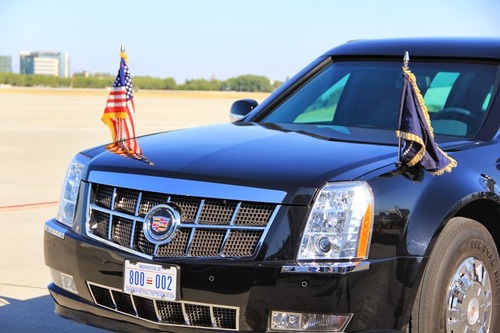 The operation at the airport was very well coordinated and everything went smoothly.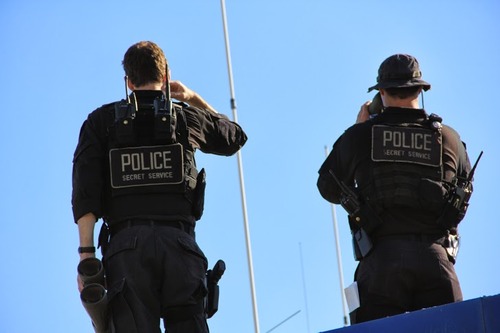 These guys don't mess around!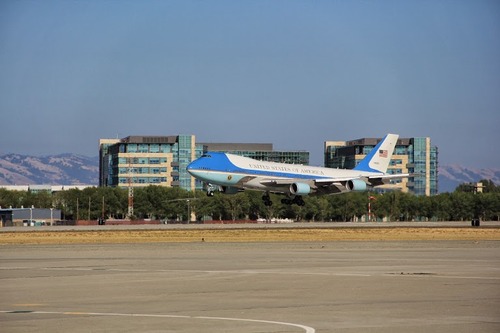 Welcome (back) to Silicon Valley, Mr. President.
As soon as the boss was off the plane, we had to get going.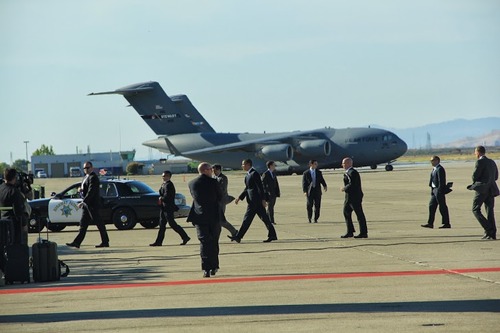 Staffers scurried into my van and we were off. Our first stop was Palo Alto for a reception at the house of Mike (CEO of Flipboard) and Marci McCune.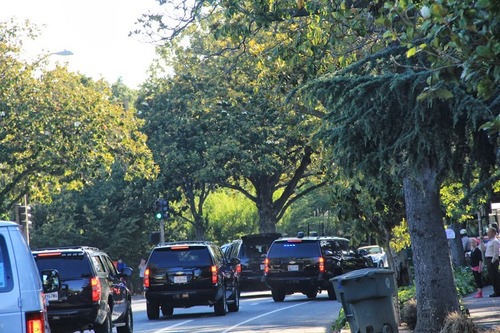 After about an hour there, we were on our way to the second (and final) event of the night in Portola Valley.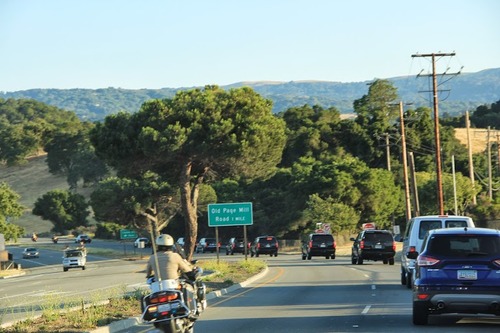 The dinner at the house of Vinod (venture capitalist) and Neeru Khosla sounded amazing, but I unfortunately couldn't afford the $32,400 chicken saltimbocca so I just ate a pre-made Trade Joe's salad and hung out with the staffers and volunteers outside.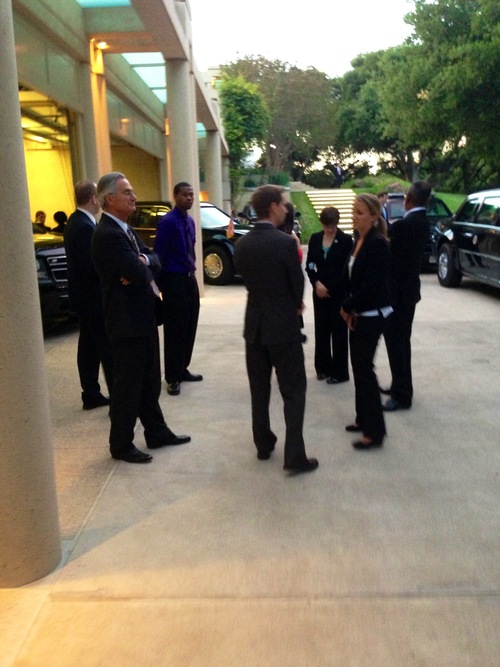 We wrapped up our day with an uneventful trip back to the Fairmont. From there, I headed home, got a few hours of sleep, and then drove back to San Jose early the next day. Once there, our advance team liaison delivered some excited news: we would get to meet the president before taking him back to Moffett Field for his departure for LA.  While I had already met him a few times while interning in his Senate office, I hadn't seem him in person since his inauguration. Needless to say, it was pretty cool to talk basketball shake his hand and get our picture taken with him.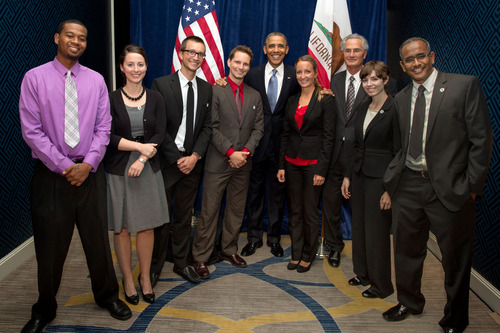 To come full circle, it was during this exchange that President Obama deemed our group "the best drivers in California." So, I'll be expecting a discount on my next car insurance bill (*paging State Farm*). 
All in all, it was a great experience. I think about politics a lot in my day-to-day life as a PhD candidate, but I don't often get to live it out. So while I won't be dropping out of grad school to pursue a career doing this sort of thing full time, it was a really fun and memorable 24 hours. I am very grateful for having this opportunity and highly recommend it for anyone asked to participate when Obama comes to their town.