Don't let this happen to you…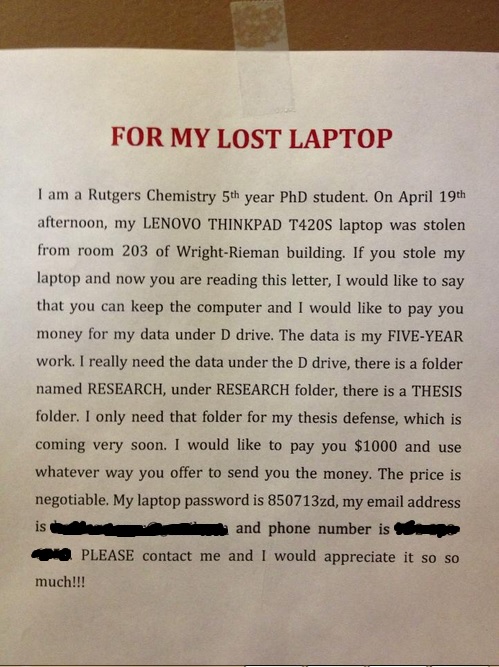 From the Stanford Vice Provost for Graduate Education's FB page:
Make sure this doesn't happen to you by backing up all your files on the cloud. Just by being a Stanford student, you can get 15 GB of storage for free on Box.com (check out https://stanford.box.com/). Many grad students are also eligible to get CrashPlan Pro installed for free (seehttp://hsdo.stanford.edu/it/news/crashplan-faq). Be proactive and sign up for these software services today!